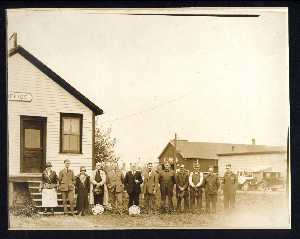 The Corson Oil team in Petrolia at Head Office
from left-Ina Gamble, Mac MacLean, Jean McDonald, Percy
Pearson, Jack Reid, Bloss Corey, Tip Corey, Elmer Carr
Norm Lewis, Bill Tomlinson, Perey Smith, Randolph Corey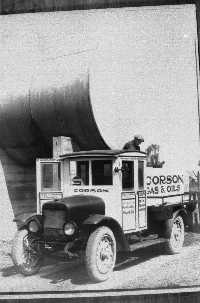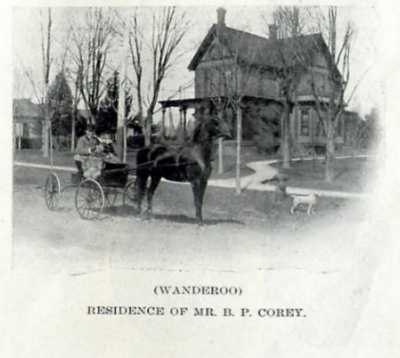 The original home.Hopefully there will be a better pic.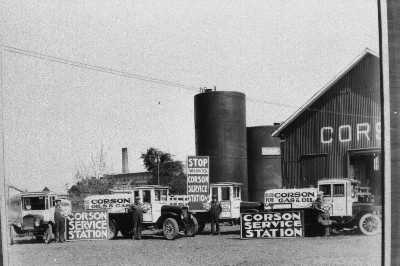 These are some of the Service Stations that carried Corson products by 1925
ARKONA GARAGE ARKONA, W.J Bishop Petrolia, W. J, BAILEY BLACKWELL, J. DBishop Petrolia, CORSON SERVICE STATION REECES COR'S & PETROLIA,[ Robert Pollard in attendance], CORSON SERVICE STATION WARWICK VIL.,CORSON SERVICE STATION CRINNIAN'S
GROVE (Lake Shore Road), CORSON SERVICE STATION MARTHAV1LLE, E. S. ENGLISH SYLVAN, DAN ELLNOR LONDON ROAD, (Near Sarnia), WALTER FISHER PETROLIA (10th Line East), H, D, GROOMS ALVINSTON, WILLIAM GOODISON SARNIA, W. J.KOEHLER PETROLIA, JOHN GUNN SARNIA. (Bluewater Highway), LALONDE McDONALD SARNIA, D.G. MONROE. BEACH .ROAD. SARN1A. MRS.J.McNEIL [Lake road], J.O'NEIL POINT EDWARD, BENJAMIN PARKER CAMLACHIE, J.J Richards Pot Lambton REYNOLDS STODDARD [Thedford], NORMAN STONER Arkona, WILLIAM SMITH [Plank Rd.], W.H. SMITH [Brigden], E.SELMAN [Wilkesport], D.L. SCRIVEN [Thedford], W.M. THORPE [Bentpath], JOHN WILSON [Camlachie], S. D. JOHNSTON DUTHILL, ONT S.DAGGTunnell [Sarnia]
I found your website on Petroila while doing some research on my banjo. I purchased the banjo a few years ago from Diana Corey Woods whose Grandfather was Bloss Parsons Corey, who originally owned the banjo. What I have found out about the banjo so far: It was made by Henry Clay Dobson of New York City in July of 1867, who had a small music shop at 1270 Broadway at the time. It was sold to Thomas Kean of Livingston, Texas on April 20, 1869, on one of his trips to the east. It came into Bloss Corey's possession around the 1890's, when he was in his twenty's, and he used it in his traveling minstrel shows between Petrolia and Sarina. These minstrel shows were one of the few forms of entertainment these people had at the time. Bloss owned the banjo until his death in 1955 and was up in his wife's attic until found by his daughter in the late 1990's. I purchased the banjo from her in 2003. If you would like a pic of the banjo I can email you one. I thank you for helping me find out more about Bloss Corey from your very informative website, Take care, Wayne Dobson - Pittsburgh,Pa.